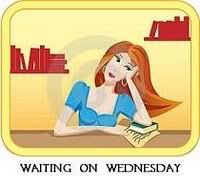 Waiting on Wednesday is a weekly meme hosted by
Breaking The Spine
That spotlights upcoming releases we are eagerly anticipating.
* * *
When I do this meme, I try not to go outside of the month. I try and stay within the month I'm posting. The last WOW that I did, I ended up talking about a book I'd already read but wanted to recommend because I wanted to stay within the month I was posting. Now, with April coming to a close, I feel that I can talk about books coming out in May. And am I ever excited!!! My most favorite series, the one that started it all for me, The Southern Vampire Mysteries (or, Sookie Stackhouse), is releasing it's 11th book!!

"With her knack for being in trouble's way, Sookie witnesses the firebombing of Merlotte's, the bar where she works. Since Sam Merlotte is now known to be two-natured, suspicion falls immediately on the anti-shifters in the area. Sookie suspects otherwise, but her attention is divided when she realizes that her lover Eric Northman and his "child" Pam are plotting to kill the vampire who is now their master. Gradually, Sookie is drawn into the plot-which is much more complicated than she knows..."

* * *
That's a May 3 release date boys and girls. Shall I save a place for you in the check out line?

Kelly for Book Lover's Hideaway

PS - I know beefcake covers raise everyone's skirts, but for me, I ADORE these Sookie covers and this one is my favorite EVER!